Pet Paradise
(Pilot Film)

2022




Thoughts of Monday Blue
animation, 2023



A person has a thousand reasons not to wake up in the morning. Still the eyeballs started their own journey.

By the way, can you eat carrots with dentures?
Yingchun, Aichun.
in progress.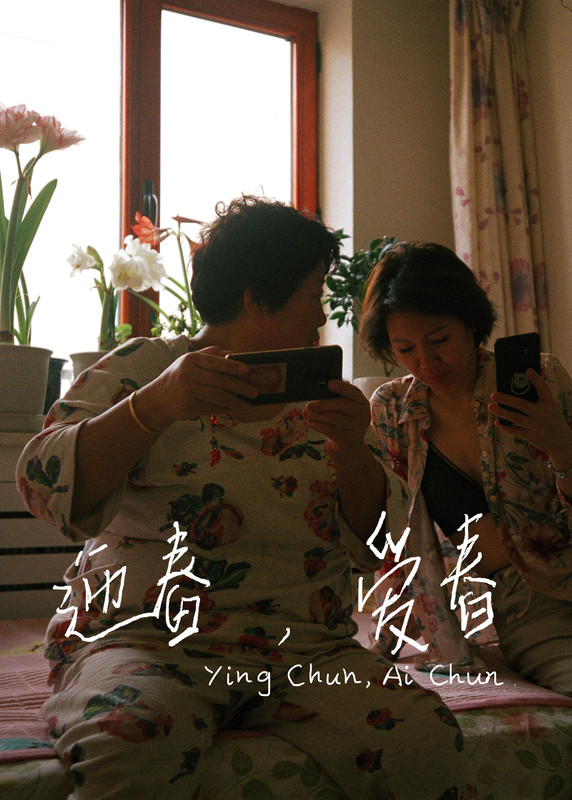 Ying Chun, Ai Chun is a feature documentary shot in Northeastern China.

In the film, Zhang went back to her hometown to live with her aunt for a while and shoot a documentary on her aunt's daily life. She was trying to find out the reason why her aunt ran away from their hometown twenty years ago.

During the time they lived together, she started to see aunt Ying Chun from a different perspective. At the same time, many latent family histories emerged. She got to know the real reason why her grandfather died in 1980s. And she struggled when her aunt accidentally told her about the domestic violence Zhang's mother was undergoing.

Revisiting these family histories as an adult, she realized how feminine strength has been able to sustain the family despite of political wrongness and domestic violence her grandmother, her aunt and her mother had experienced.


Trailer



---
The Coffee I didn't Drink
A film by Hana Zhang and Eugene Lee.
Two starving artists saw a poster about a coffee film contest. So they decided to make a film at all costs...
Little Earthquake

3 min 6 s, 16mm film with optical sound.

"In that direction," the Cat said, waving its right paw round, "lives a Hatter: and in that direction," waving the other paw, "lives a March Hare. Visit either you like: they're both mad."
"But I don't want to go among mad people," Alice remarked.
"Oh, you ca'n't help that," said the Cat: "we're all mad here. I'm mad. You're mad."
"How do you know I'm mad?" said Alice.
"You must be," said the Cat, "or you wouldn't have come here."

—Lewis Carroll, Alice's Adventures in Wonderland